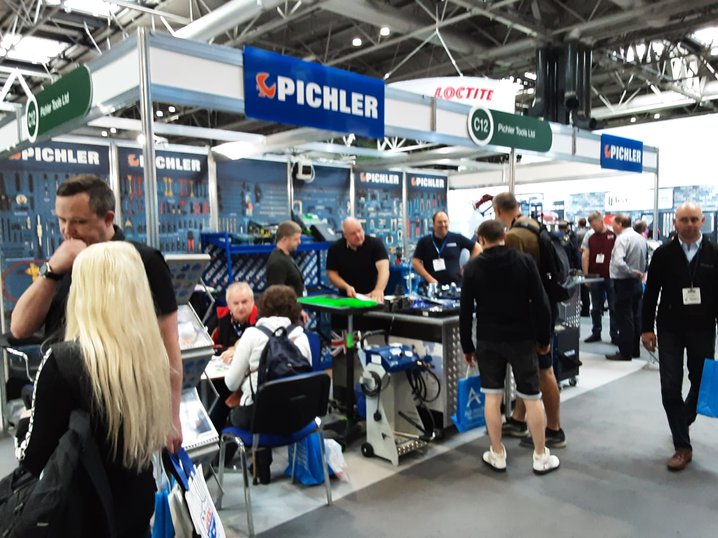 ---
Pichler Tools looking to build on a strong 2022
13 Jan 2023, 10:39 a.m.
---
Specialist tools supplier Pichler Tools is aiming to build momentum after a strong business performance in 2022.
Pichler says demand continues to be exceptionally strong for its time-saving tools for problem automotive jobs such as injector and glow plug removal.
"We grew sales significantly in 2022," said Steve Prince, Managing Director at Pichler Tools UK. "The challenge for us is still to reach more garages and show the benefits of the huge range of tools and equipment we have."
Pichler Tools reports that customer satisfaction and retention amongst garage owners remains very high. Indeed, it's proven the case that key products 'sell themselves' once garage see them in action.
"We often find garages will just be doing certain jobs in certain ways but when you can show the time saving and quality benefits with using our solutions they jump at the opportunity to solve some workshop headaches," said Steve.
Key developments last year for Pichler Tools included the hiring of new Area Sales Manager Mark Steel to cover East Midlands, alongside the implementation of route planning software which combines customer call plans with live traffic data to maximise efficiency.
The return of live events – historically a key focus for Pichler - also boosted interest, with successful attendance at the UK Garage and Bodyshop event at the NEC in June, ahead of Garage Hive's The Blend conference in September.
"Up to now, we've mainly grown through garages seeing the products and then from word-of-mouth and recommendations," said Steve. "Fortunately, our customers tend to really like the tools and the service so they keep coming back for more!"
Pichler Tools has exciting plans in the pipeline for 2023; investment in head office premises will see storage capacity significantly expanded. A new training academy and development workshop for product demonstration are also being created too.
Garages interested in finding out more about Pichler Tools should visit www.pichler-tools.com or call 01335 360759.
---