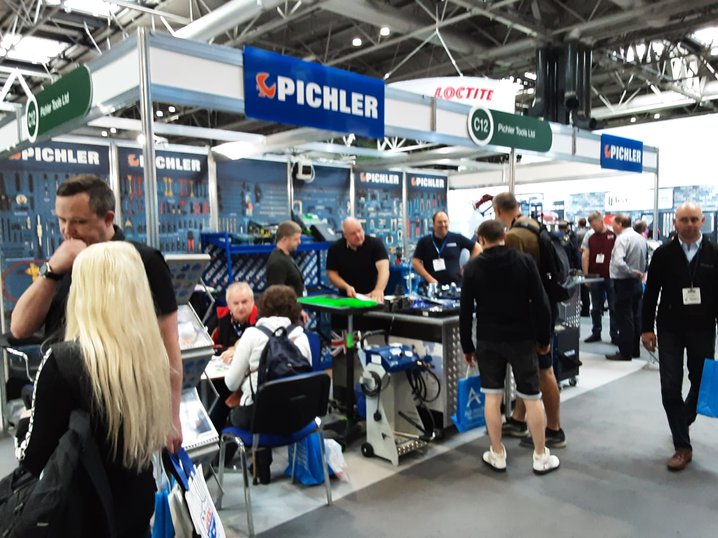 ---
Pichler Tools confirmed for Automechanika
29 Mar 2023, 1 p.m.
---
Specialist supplier Pichler Tools has confirmed it will exhibit at this summer's Automechanika, with the UK's largest automotive trade show making a welcome return to Birmingham's NEC from 6th to 8th June.
Pichler Tools promises a stand 'packed with top quality time-savers and problem-solvers' that professional independent garages have been relying upon in ever-increasing numbers.
Indeed, Pichler Tools has enjoyed a busy last 18 months, with an exciting project underway to enhance its head office facilities throughout 2023. The visit to Automechanika offers a welcome opportunity to keep doing the things that have propelled the company to greater recognition within the UK.
"The simple fact is nothing beats showing garages our products," said Steve Prince, Managing Director at Pichler Tools UK. "They then instantly see for themselves not only the manufacturing quality and professional durability of Pichler Tools but also understand exactly what specific jobs particular products do and how they work so well."
Automechanika Birmingham aims to attract garage owners and managers as well as technicians which is important for Pichler Tools. Unlike general hand tools, their products are typically purchased by the garage not the technicians. Pichler's tools improve safety, speed and quality of work, or simply help retain jobs that otherwise couldn't be done on site.
"Pichler Tools was first known for specialist injector and glow plug removal kits," said Steve. "There's now a lot more products in our range to help garages grow their profits."
Pichler Tools will bring a wide range including their best-selling heavy duty heat inductor, the workshop coil spring compressor, an automatic brake bleeder and their wheel bearing removal kits which cater for all main generations of vehicle wheel bearings.
After being away since 2019, organiser Messe Frankfurt UK promises the 'biggest event to date'. Attractions will include free technical talks and panel discussions on new technology along with more than 500 exhibitors from across the aftermarket and supply chain.
Garages wishing to find out more or register should visit https://automechanika-2023.reg.buzz whilst the latest from Pichler Tools can be found at www.pichler-tools.uk.
---