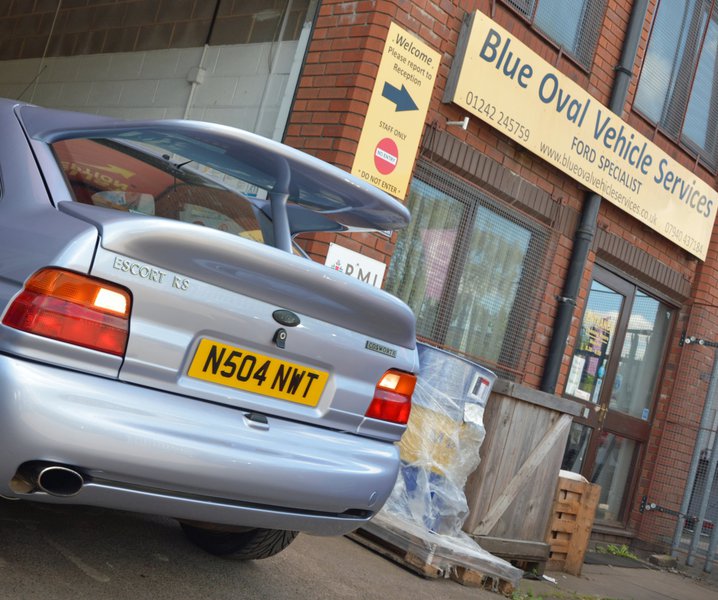 ---
Cheltenham Ford specialist does jobs others can't
4 Aug 2023, noon
---
Blue Oval Vehicle Services in Cheltenham is expanding to bigger premises and taking on a new technician thanks to "booming trade", which the owner puts down to reputation and having the right tools for the job.
Established in 2012 by Adam Clack, having started his career at Ford main dealers, the independent specialist has invested in time-saving equipment from Pichler Tools.
"If you can do something that someone else can't then you're away," said Adam. "We've got dealers coming to us because we can do jobs that they can't."
A prime example is Pichler's 12 ton hydraulic injector removal kit, offering a proven extraction system for the problematic Ford 2.0 TDCI EcoBlue engine. The kit will effectively remove some injectors without damage, or when fully seized into the engine block they can still be removed in stages. Pull spindles, slide hammer and thread tapping tools extract the pieces left behind when the injectors break.
"With injector problems on the EcoBlue engines, we'll charge a fraction of what the dealer does because they can't usually get these injectors out," said Adam.
Pichler's hydraulic wheel bearing removal kit is another go-to tool at Blue Oval. It includes a 22 ton hydraulic cylinder which can also be used for the removal of seized drive shafts, bushes and ball joints – all while still on the vehicle.
"You might expect the drive shaft to pull out of the hub after you've removed the drive shaft nut but that's not always the case," said Adam. "We can now push the drive shaft out on the car in a couple of minutes and it's job done.
"Without that kit you can only get that drive shaft off by removing the whole hub and trying to put it in a press and you'll probably destroy something getting it apart."
Adam describes business as "relentless" and is looking forward to expanding his workshop in the coming weeks. The move will see him go from two to five ramps and an additional technician will bring the total number of employees to four.
For more information about Pichler Tools please visit www.pichler-tools.uk or call 01335 360759.
---