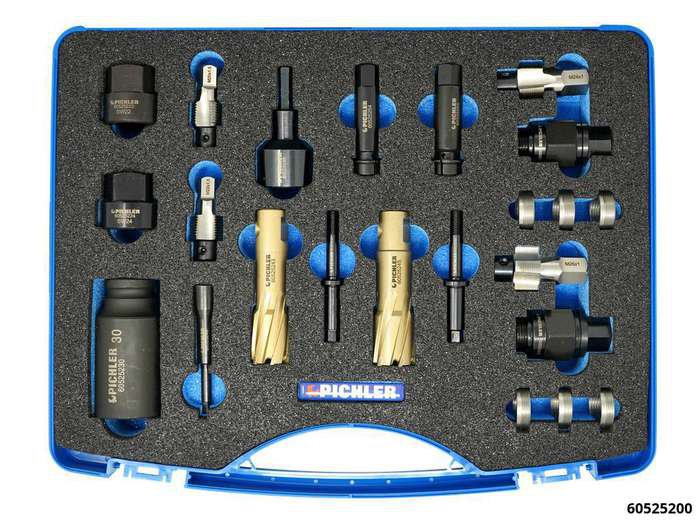 ---
NOx & Particulate Sensor Service Set
15 Oct 2021, 1:28 p.m.
---
For removal & assembly of NOx & particulate sensors, cleaning and renewal of the retaining thread in the exhaust system.
Removing these sensors (22mm & 24mm) installed in cars, vans and trucks can be difficult.
The hex of the sensor and/or the thread in the exhaust system is often damaged when removing these sensors. This can result in high costs, eg by replacing the relevant component of the exhaust system in which the sensor is mounted.
This special tool set enables the removing of the sensor, re-fitment as well as the possible insertion of a new threaded bush if required.
---